ETCCC IoT Cold-Chain Management Solution

ETCCC IoT Cold-Chain Management Solution
Innovative Cold Chain Technology, Inspire Healthy & Quality Life
A Peace of Mind solutions that allow businesses to focus on their best profession & business:
ETCCC IoT is a Cold-Chain Monitoring Solution with Cold-Chain Equipment Asset Management features. It meets all temperature & humidity monitoring needs in the Pharmaceutical, Healthcare, Scientific Research, Agriculture, Food and Cold-Chain Logistics industries.
ETCCC IoT also built-in features comply with US FDA 21 CFR Part 11 requirement, which meets all Pharmaceutical industries that are required to comply with ''Good Manufacturing Practice (GMP) for Pharmaceuticals Good Distribution Practice (GDP) Good Distribution Practice Medical Device (GDPMD). ETCCC IoT is also well fit for Food Industries that have to comply with HACCP, ISO22000, and Halal Certification.
ETCCC IoT Advantages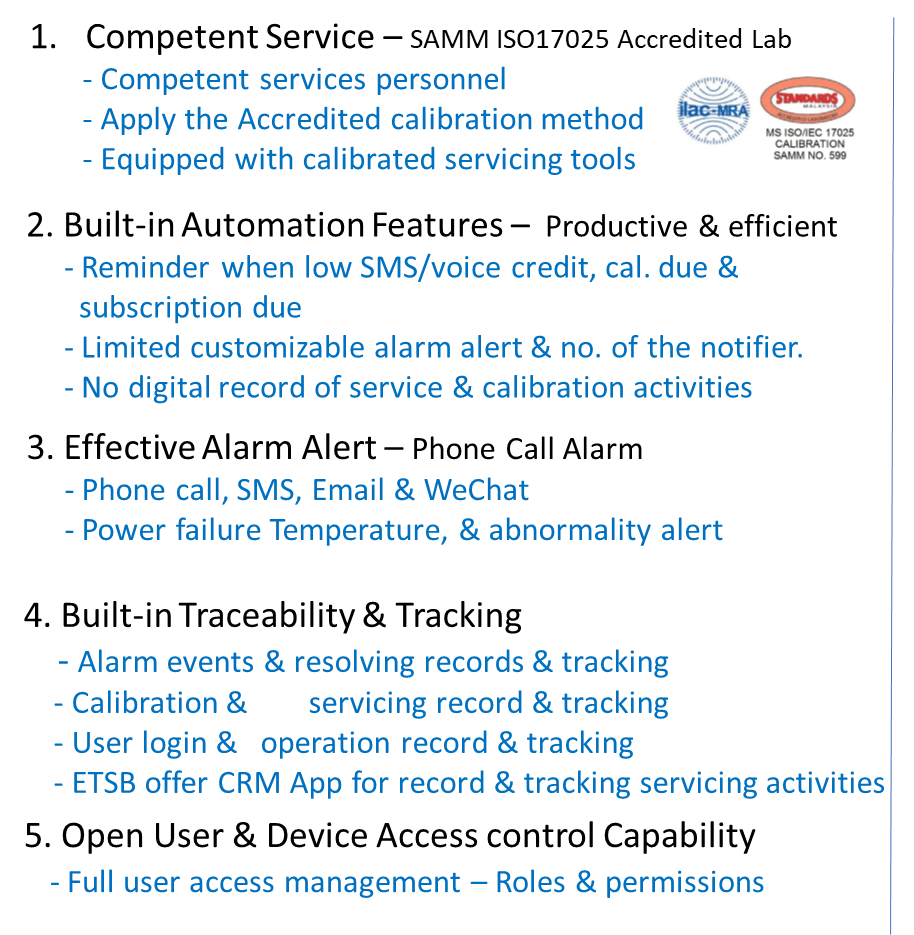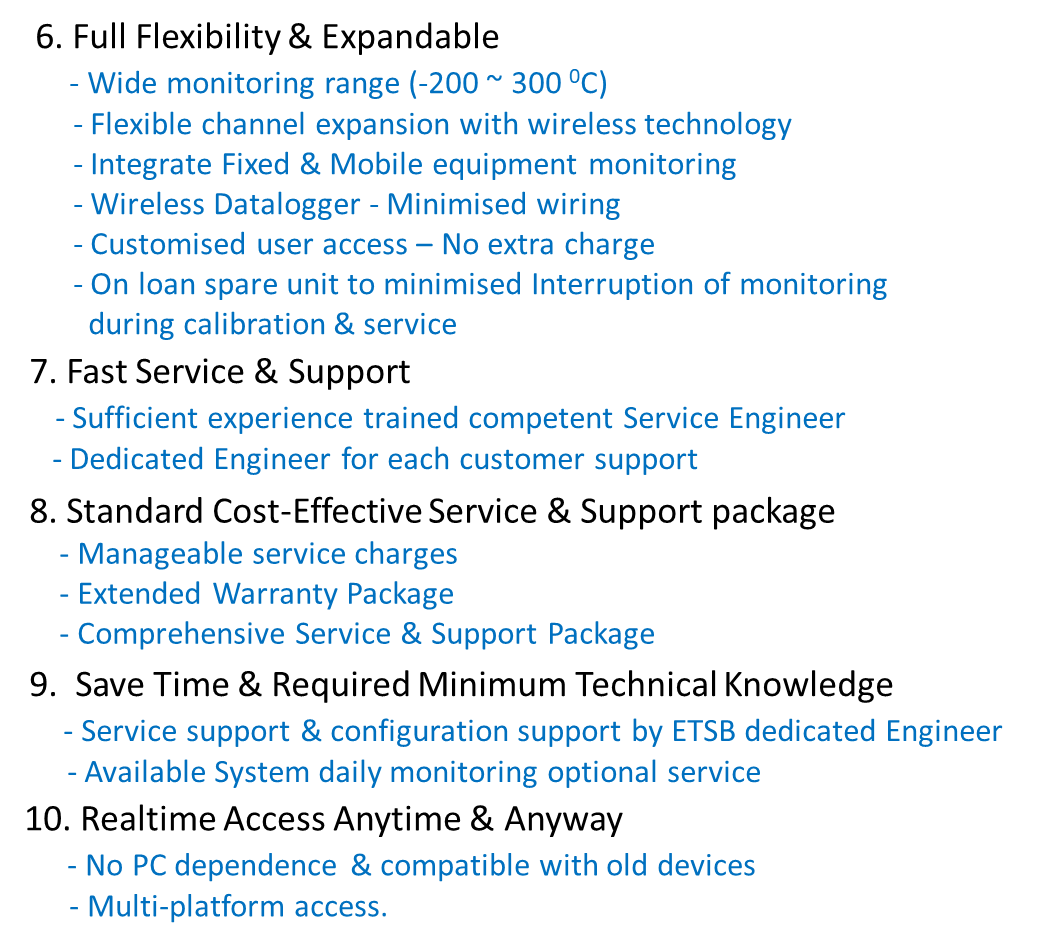 ETCCC IoT DATALOGGER SERIES

ETCCC IoT Datalogger is available in 3 different series:
1. 3-in-1 Wireless/4G/Wifi/RJ45 G5-plus wireless receiver router + wireless temperature & humidity datalogger with a wide range of temperature & humidity sensors selection, with external alarm relay
2. G-Aplus is a 4G datalogger with a wide range of temperature & humidity sensors selection and with external alarm relay
3. G-Xplus is a 4G mobile datalogger with a wide range of temperature & humidity sensors selection, designed for mobile cold-chain monitoring applications.

http://www.excelonez.net/etccc-iot.html

G5-PLUS 4G/WIFI/ETHERNET/433/RELAY

G-APLUS 4G/RELAY
G-XPLUS MOBILE 4G